Often called "the job saver", this mute is designed for soft, delicate, lyrical passages found so often in symphonic, wind ensemble and solo literature. Its velvet sound blends well with all instruments. Articulation is responsive and clear, even at the softest dynamic levels. Also available for E flat, Monette trumpets, and flugelhorns.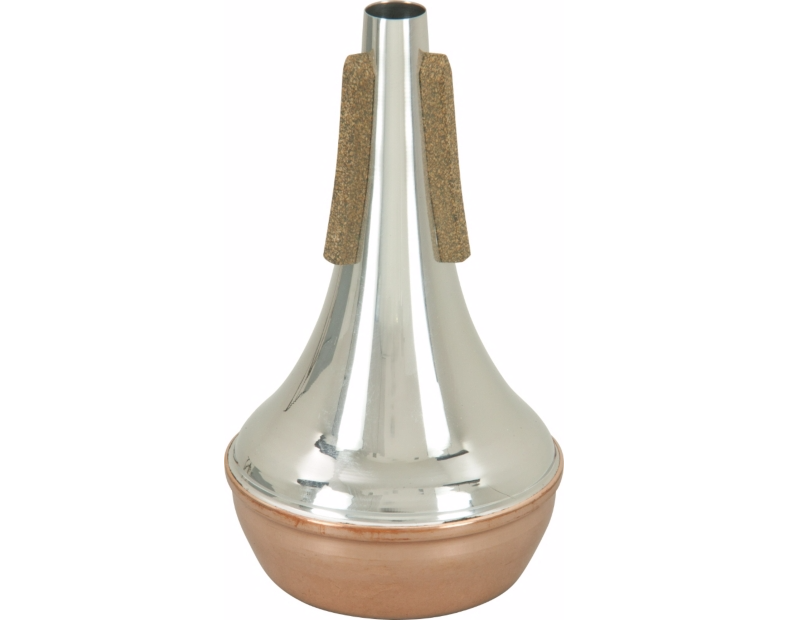 The TrumCor Copper Bottom Aluminum Trumpet Straight Mute has a unique design that creates a superior fit, exceptional intonation, and instant response. A combination of aluminum alloys produces a brilliant sound, and the copper bottom adds a touch of richness to the sound in every register.
Available in aluminum or with a copper bottom, the Piccolo Straight Mute has the same attributes as the Trumpet Straight Mute. It plays in tune with lots of muted sound and was designed especially for pieces such as the Rite of Spring and Pictures at an Exhibition.
Denis Wick cup mutes have the perfect intonation that has become the hallmark for all Denis Wick mutes, with the added bonus that the cup position can be adjusted to give exactly the desired sound quality - for microphone, solo or section playing.
Here is a brilliant and mellow soprano distinctive sound that projects out clearly. Gives the desired tonal effect for the soloist and a complete brass section.